Manufacturer of CNC machines
Raptor Technologies - Czech manufacturer of CNC machines
is a permanently growing company which has been founded for the purpose of the development and production of high quality CNC machines for processing of metals, wood, plastic and other materials. At this time we are offering laser, plasma, router, lathe, and milling machine. All our machines are fully adjusted to the customer needs so that each machine reaches the requested parameters and outputs. Because of that we have our own research and development department for the improvement of the important parts of the machines.  We are making efforts form the maximum efficiency of our equipment. We are able to produce a really customer made CNC machine upon agreement. You are able to improve the productivity of labour in your works with our machines. We can offer the devices both for small companies as well as for vast industrial production.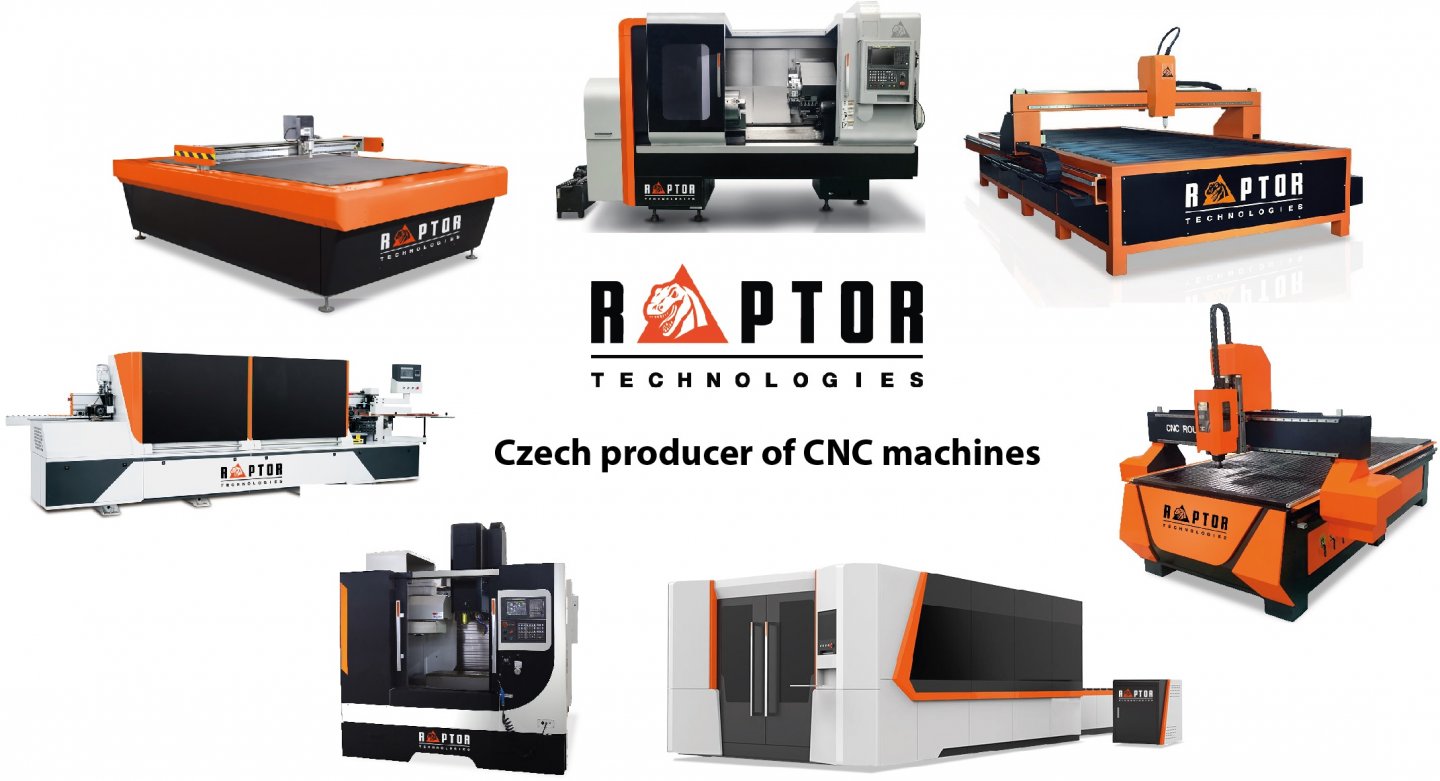 Sale of CNC machines and price
Thanks to our modern attitude we are able to offer the products in the highest quality for reasonable prices. Let us to present you our quotation for your machine and you can persuade yourselves. Or pay a visit to our offer of machines, where you find the price for a standardized machines just for your idea. In case of any questions do not hesitate and contact us any time. We shall answer all your questions with great pleasure or elaborate a quotation directly for you.
Production of CNC machines
We render a professional assistance for all our machines all around the world. We can also maintain the metal processing machines of other producers upon agreement. The price of the machine always gives us transportation to the destination, installation of the machine in your production, training the operation and maintenance of the machine and at least two years warranty. We also offer optional accessories for each machine.
The target of our company is to provide complex solutions for machinery industry in the field of metal processing. The vision of our company comprises the extension of our activities within automation of production systems. Now we are focussing on welding robots.
We are a Czech producer of machines for not only metal processing and we can produce all kinds of customer made devices.