Based on frequent demand from customers, we have developed and are now standardly supplying CNC Raptor Router. This machine can be used as a gantry milling machine for wood, plywood, plastic, polycarbonate, polystyrene, foam, aluminum and other soft metals. The router can also be equipped with an oscillating knife for cutting various materials such as foils, stickers and more. We always adapt the working surface and power of the machine to the customer's wishes. We only use components from high-quality suppliers and bring our customers the best quality / price ratio with this CNC router.
 

Advantages of Raptor Router:

High degree of individualization
Various applications and machined materials
Quality workmanship
Robust construction of machined weldment
HIWIN Linear Guides
Vacuum table with powerful vacuum pump
Air cooled spindle
Central lubrication
Extraction of shavings and chips
Intuitive operation in English
Touchscreen 21.5 "HD monitor with IP65 protection
Powerful industrial standard computer
Sample configuration: Raptor Router Milling machine
Technical parameters

Working area: 3000x1500x200 mm
Positioning accuracy: + - 0.05 mm
Spindle power: 6 kW
Maximum spindle speed: 24000 / min
Vacuum pump power: 7.5 kW
Maximum working speed: 20 m / min
Maximum positioning speed: 30 m / min

Price of CNC router includes

Raptor Router Milling machine 3015
Vacuum table with vacuum pump
Spindle and tool set
Extraction of chips and chips
Control panel including software
Transport to destination including installation
Training of machine operation and maintenance
2 years warranty

Optional equipment

4. Rotary axis
Automatic tool changer
More powerful spindle
Oscillating knife
Clamping fixtures
Write us for an individual offer
The machine's working area can be dimensioned exactly to your requirements and the same applies to component performance. The installation of the CNC router also depends on your requirements. In any case, the machine will have components from quality manufacturers. The tool determines how the machine is used. The CNC Router can cut, mill, crease, mark, and so on. It is possible to have a Raptor Router with a vacuum table for maximum fixation of the machined material. Extraction of sawdust and chips is a matter of course. After our own development, we are able to incorporate into the CNC router also optical guidance for example for automatic determination of the basic position. We offer an automatic tool changer for even easier machine operation.
Each CNC router supplied by us is operated via a stand-alone control panel. It is already equipped with a 21.5 "HD touch screen in standard. The 4-core computer has enough power to respond quickly and handle your requests. The whole system runs on Windows 10 and can be connected online or paired with your existing systems. The monitor and the computer are IP65 protected against dust and water, and the control panel has the necessary software and is fully intuitive to operate.
CNC router milling machine for aluminum
On the portal version of our CNC router, you can mill high-quality aluminum of even larger formats. Aluminum can be cut or shaped into 3D products with a CNC milling machine. The aluminum gantry milling machine can be equipped with an automatic tool changer for a more efficient machining process. We clamp aluminum, for example, using various jigs, a vacuum table with a vacuum pump or rollers that press milled aluminum against the table. You can combine clamping systems in various ways on the CNC aluminum portal milling machine. Large format CNC milling of aluminum is now more available with Raptor CNC routers, which we adapt to your needs.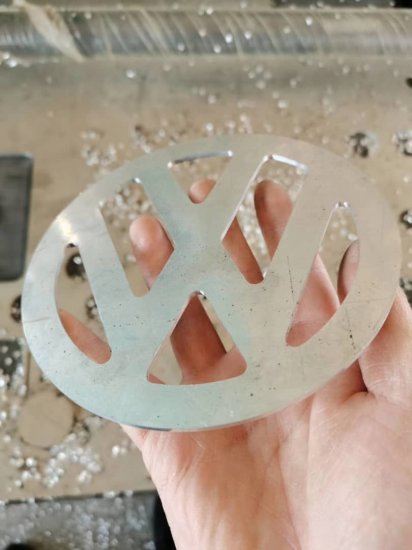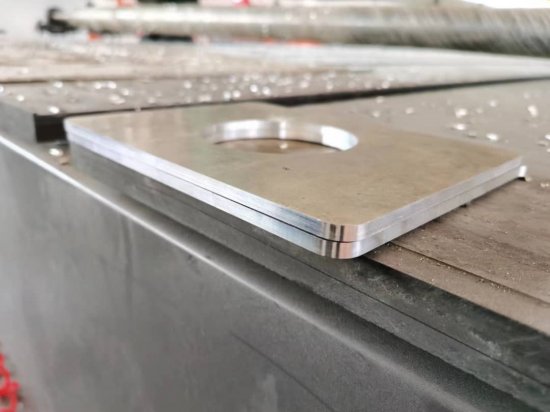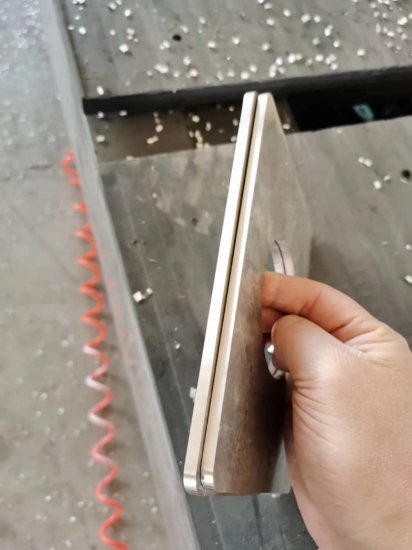 CNC Routers have many uses and it depends on the use of the tool. We can also produce CNC plotters for cutting stickers, papers, foams, foils, textiles, leather or plastics. The same goes for CNC wood routers. Just tell us what application you would like and what the final product should look like and we will design your machine in an ideal configuration, then produce it and train you to operate it. Of course, we provide a complete service and a two-year warranty for all machines.
CNC router wood milling machine
Our CNC portal milling machines for wood have a really wide range of applications. For furniture manufacturers, they are a useful helper when they are able to drill holes in wood, mill grooves or machine the entire wood board into any product. As a standard for every CNC wood milling machine, we supply the extraction of chips and sawdust, as there are a lot of them in the machining process. To give you an idea, below is a photo of wood milling without suction. We adapt the size of the work surface to the given application, where we are able to easily supply the size of the table 6x2m as one customer who needs to mill wood plywood and boards of these formats. Like other types of Raptor CNC Router applications, material clamping can be a vacuum table with a vacuum pump, double rolls or clamping jigs.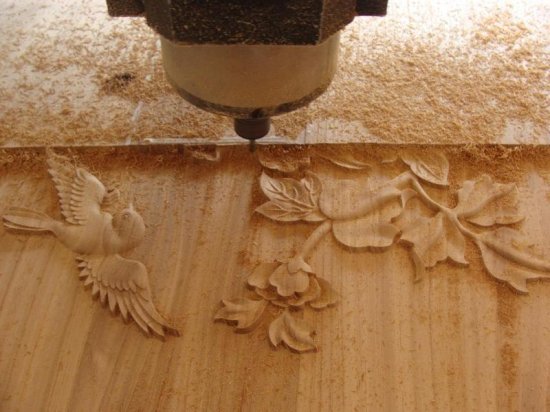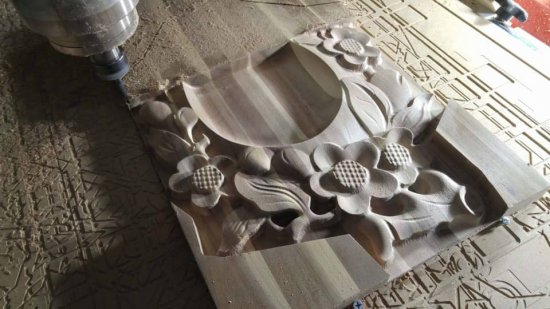 The machining result depends on the milling programmer. The possibilities are innumerable as well as the application of products. The photos in this section are just a small sample of what can be done on a Raptor router. The portal milling machine can also be used in the fields of art, furniture production or for marketing purposes. A different type of tool is suitable for each application, or the tool needs to be changed during machining. In this case we offer the possibility of automatic tool changer to facilitate the work of the CNC router. The spindle itself takes the tool it currently needs. Are you looking for a multi-purpose CNC machine? Contact us and we will help you with the results you need.
CNC router for plastic
In addition to wood and soft metals such as aluminum, plastic can be milled very efficiently on CNC routers. Plastic plates are the lightest of the mentioned materials and require vacuum clamping on the table in most applications. In this case, the CNC routers can be supplemented by a second spindle equipped with, for example, a saw blade for longitudinal cutting of plastics. The principle of operation is essentially exactly the same as in the above cases. When milling plastic on a CNC router, considerable waste is also generated. It is best to extract with the work tool. We supply extraction as standard equipment of the machine. The Raptor router can machine various types of plastics, including plexiglass or polycarbonate. We always build machines in agreement with the customer and adapt the CNC router to its application. If you are interested, write or call us.
Sales of CNC routers
We normally respond to a new demand for the sale of a CNC router within 24 hours with an offer prepared according to requirements, or we will specify the requirements in the course of them. When in demand, we are most interested in what work surface you will need, what materials you will machine on the CNC router and what technology. Based on this information, we are able to create a price offer for you, including options for optional accessories. After agreeing on a specific specification, we recommend a personal visit and presentation, where you will have a chance to get acquainted with the CNC router and ask what you are interested in. Then we can visit your space and suggest a suitable location and placement of individual components of the router. After signing the contract, we start to manufacture the machine and strive for a short delivery time. We sell all CNC routers at favorable purchase prices. See for yourself and write about the offer.
Design and manufacture of CNC router
High quality is the most important factor for us in the production of all CNC routers. We therefore start with the table design, which is robust with a considerable amount of iron for maximum rigidity. The structure is thoroughly welded and then machined to maintain an absolute parallel plane. The same applies to the production of the CNC router portal. Then comes powder coating in corporate colors or custom colors. In addition to the machined router design, the positioning accuracy of the machine is also ensured by the precise HIWIN linear guide. Lubrication of all travels is solved centrally and automatically. The positioning of the machine is taken care of by servomotors, including gearboxes, and the force is transmitted through the inclined toothed racks. The Z axis is equipped with a ball screw. All cabling is routed in cable chains along its entire length. A very important component is the spindle itself, which we always supply with a power reserve for a given machining application. Of course, we also offer an automatic tool change and a carousel design with the option of 6 to 36 tools for the CNC router. The standard equipment is the extraction of chips or we can connect the extraction to your already implemented system. A tool probe and possibly tool cooling are also standard. Most often we supply a CNC router with a vacuum table, including a powerful vacuum pump and an oil and water separator. In any case, we manufacture routers according to the customer's wishes and always tailored to the application. See below for customization options.
CNC router - possibilities of individualization
Probably like all competing manufacturers of CNC routers, we are able to produce the router in the required size of the work surface. The most common sizes are 2000x1000, 2500x1300, 3000x1500, 4000x2000, 6000x2000 mm. However, we also produced a CNC router with a work surface of 8000x2500 mm with a vacuum table. In addition to the work surface, it is possible to adapt the color design of the machine and especially its equipment. We offer a wide degree of individualization of the CNC router, especially in the optional equipment of the machine. Automatic tool change is often required as it simplifies the work of the machine operator and saves production times. We also offer pneumatic stops or other axles. A highly sought-after element is also a second working head, which can either mill in parallel or is equipped with, for example, a saw blade that can cut material in all directions. Write about an individual offer of a CNC router suitable for your use.
Raptor Technologies - CNC Routers