We offer CNC lathes or even entire turning centers for various applications. We model and construct each lathe exactly according to your wishes. Most often we produce these chip machine tools with clamping the workpiece into a hydraulic chuck where the cutting tool for machining moves in a rectilinear motion. We are able to supply a smaller CNC lathe for occasional machining or high-performance centers for turning in busy operations. For all lathes, we offer the option of an automatic tool changer or, for example, a chip ejector for easier operation of the machine. Thanks to the use of quality materials, we achieve high speeds and accuracy. We specialize in metalworking lathes and we also manufacture wood lathes.
Advantages of the Raptor CNC Lathe:

High degree of customization
Desktop as desired
Lathe power as desired
FANUC control panel
Automatic tool changer
Chip carrier
Excellent accuracy and speed
Hydraulic chuck
Inclined cast iron bed
Tool probe
Automatic lubrication system
Sample configuration: Raptor 500 CNC lathe
Technical parameters

Max. diameter above the bed: 500 mm
Max. workpiece length: 1000 mm
Spindle power: 22 kW
Spindle speed: 50-1500 rpm
Accuracy: + -0.009
Rapid traverse: up to 15 m / min
Position in the magazine: 12
Machine weight: 7500 kg
Overall dimensions: 4850x2570x2400 mm

Included in the price

Raptor 500 CNC lathe
Hydraulic chuck
FANUC control panel
Automatic chip ejector
Automatic tool changer
Transport and installation to the destination
Machine operator and maintenance training
Warranty: 2 years

Optional accessories

Siemens control
Longer work surface
Manual chuck
Hydraulic tailstock
Write us about an individual offer
Our lathes have a cast iron construction that can withstand the transmitted forces generated during machining without any problems. Accuracy is ensured by linear guidance together with already machined elements of the machine construction. The control panel is intuitive and the customer can choose between a FANUC or Siemens controller. Of course we will train you to operate a CNC lathe. Already in the basis of all CNC lathes, we offer a hydraulic chuck for easier clamping of the machined material. We recommend equipping the machine with an automatic chip ejector for easier maintenance of the machine. You can have an automatic tool changer with a different number of tool positions. We always adjust the spindle power, chuck diameter, working length of the machine and much more according to your wishes. Convince yourself of the qualities of the Raptor CNC lathe.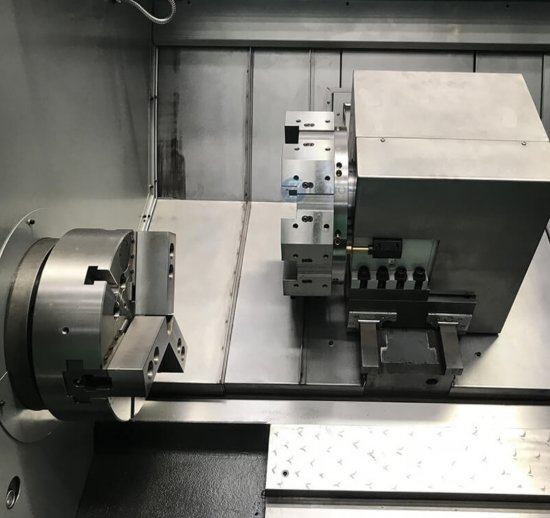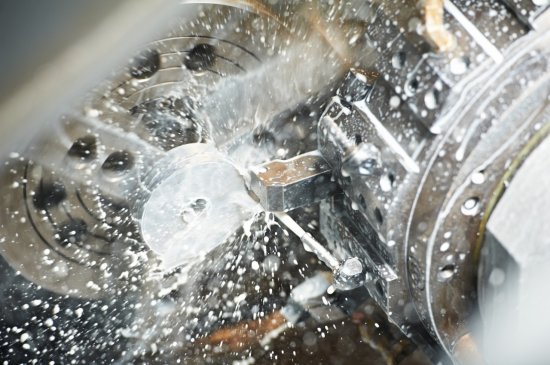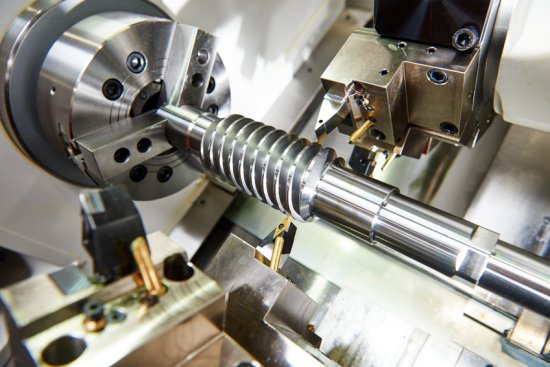 CNC wood lathe
Based on an order from our customer, we have developed and manufactured a CNC wood lathe. The basis is a robust construction that prevents vibrations. It is then machined and equipped with a linear guide and toothed racks. The wood is clamped in a chuck, which can be hydraulic on request. With our CNC wood lathe, the working head is solved by driven tools and also has a wood grinder. The standard is, of course, a horse and a bezel. The control panel of the wood lathe is solved by a touch screen with intuitive software. The lathe is also equipped with a milling cutter and is therefore able to mill, turn and grind in one clamping. Due to its nature, it is already a turning center. With this CNC wood lathe, production processes will be simplified not only in the joinery industry.
Mechanical engineering has made great strides in recent years, and CNC machines are now required to be even more accurate and faster than before. With machine tools such as a lathe or CNC milling machine, positioning accuracies are in the thousands of millimeters and the speed of not only positioning but also the machining itself increases. This makes it possible to produce increasingly precise products. Our metalworking machines therefore help to develop other industries and we are very pleased about that. CNC lathes are very diverse in terms of design. Modern are now CNC turning centers, which are very versatile. Lathes can be multi-spindle and can have up to 6 axes. The spindles themselves are evolving and are becoming more powerful and have higher torques at lower speeds.
CNC lathe and customization options
We are a Czech manufacturer of machines and we adapt each CNC lathe exactly according to the required specification. But there are elements that we try to preserve. For example, a solution in the form of an inclined bed has proved its worth, which results in better removal of chips and coolant. With a CNC lathe, we are able to adjust the working range between the chuck and the tailstock. We always choose the power of the motors with a certain reserve, so that they are never at their maximum load. You can have a hydraulic chuck as well as a tailstock. We are also able to adapt the control panel of the CNC lathe, including the software, to you. We produce lathes for piece and series production. In the case of a CNC wood lathe, it is possible to add a grinder to the tools and also have driven tools.
CNC turning center
We also produce machining centers that can turn and mill. At one CNC machine, you are able to produce from wood or metal almost anything. These solutions save machine operating time, minimize downtime between machining operations and save costs by purchasing one machine instead of two. We design these turning centers with an inclined bed for better removal of chips and coolant. The chuck of a CNC lathe is always hydraulic and the same can apply to a tailstock. We have the lathe electronics neatly stored in a dustproof box. The machine travels are lubricated centrally and automatically. Raptor CNC turning centers are made precisely with an affordable price. If you are looking for a machine tool for metal or wood, we will be happy to prepare a non-binding offer for you.
Advantages of modern CNC lathes
With the advent of NC or CNC machines, this control trend was reflected in almost every type of machine tool. The lathe is no exception. Compared to a classic lathe, modern CNC lathes are more accurate, faster and, most importantly, more independent. The programmer creates documents for machining and the operation of CNC lathes only clamps the material, controls the machining process, rotates the workpiece, or pulls out the finished product. The main advantages of modern CNC turning centers are:
They allow you to turn complex shapes
They are extremely accurate and fast
They save machining time and are able to machine the entire product in one clamping operation
They limit the handling of the workpiece between different work stations
They achieve great surface finishes
They are multi-purpose
Our design capabilities include the production of most CNC lathe dimensions and parameters for your machining application. At the same time, Raptor CNC lathes are equipped with many smart functions that make it easier for the lathe operator to work. If you are interested, we will be happy to welcome you to our production, where we will practically present the advantages of our CNC machines. We deal with metalworking and woodworking lathes.
Raptor Technologies - CNC lathes