We manufacture CNC machines to order
We see a great competitive advantage in adapting the manufactured CNC machines to the customer's application. If the customer needs an atypical machine, which he will not find in our permanent offer of machines, we will be happy to prepare a technical drawing with a proposal for the solution of the given application. Every such custom CNC machine is a challenge for us and their implementation is very fulfilling for us. We build all these custom machines, as well as standard ones, with the slogan "Quality and for reasonable money". We are able to design a solution for a simple single-purpose machine up to technically demanding CNC equipment. We are a Czech manufacturer of custom machines and below you will find the most frequently requested machines.
CNC drilling machine
A frequently requested custom machine is a CNC drill. If you do not need to divide or mill the material and therefore invest unnecessarily in a machine that you will not use, we can manufacture a CNC drill exactly as you wish. We have already made applications for drilling in straight sheets but also in profiles. The length of the work surface can be arbitrary within the technical possibilities. The same is true with the selection of drilling tools. Our drilling machines are very precise and also have high productivity. So if you are looking for a similar drilling machine, be sure to try contacting us.
CNC saw
The production of custom machines has almost unlimited possibilities. A CNC saw is suitable for cutting wood into any shape. The computer-controlled saw has the advantage of precise series production, where it is only possible with the control of the machine operator to produce boards of the required sizes from wood or, for example, wooden wedges at different angles. We can equip the CNC saw with an automatic wood feeder or sawdust extraction. Are you also looking for a wood cutting machine? Send us a non-binding inguiry for the machine.
CNC machining centers
Entire machining centers are among the more technically demanding machines and therefore also of great challenges. This is a complex processing of the material, if possible into the final product. We have already produced a large woodworking center for the furniture industry, which was able to turn, mill and grind wood into the final shape in one CNC machine. With such centers, the possibilities are really high and it depends on the programmer of the machining plan how he will use the machine. Thanks to our own machining of components, we are able to work with precision in thousands of millimeters in these machining centers.
Profiling line
We are also able to produce and supply the entire production line, for example for the production of profiles. We dealt with a twelve-stage line for the production of CD60 / 27 profiles; UD28 / 27; CW50 / 50; CW75 / 50; CW100 / 50; UW50 / 40; UW75 / 40; UW100 / 40; UA50 / 40; UA75 / 40; UA100 / 40. The line speed corresponds to 80 m / min. The equipment of the line also included cutting profiles to the required lengths, a rotating coil holder or automatic assembly of profiles into the required packages. The profiling line was largely automated with minimal intervention by the line operator.
Automation
Do you need to automate your production and reduce costs? Contact us and we will help you. We are able to supply you with, for example, a welding robot, material feeders, automatic tool changers, automatic stackers and more. We are your partner for the automation of production processes. We will be happy to advise you on how to produce more efficiently.
Other CNC machines
Did you not find what you are looking for in the above? Does not matter! Let's expand our portfolios of CNC machines together. Entrust us with the production of machines to order and see for yourself our design qualities.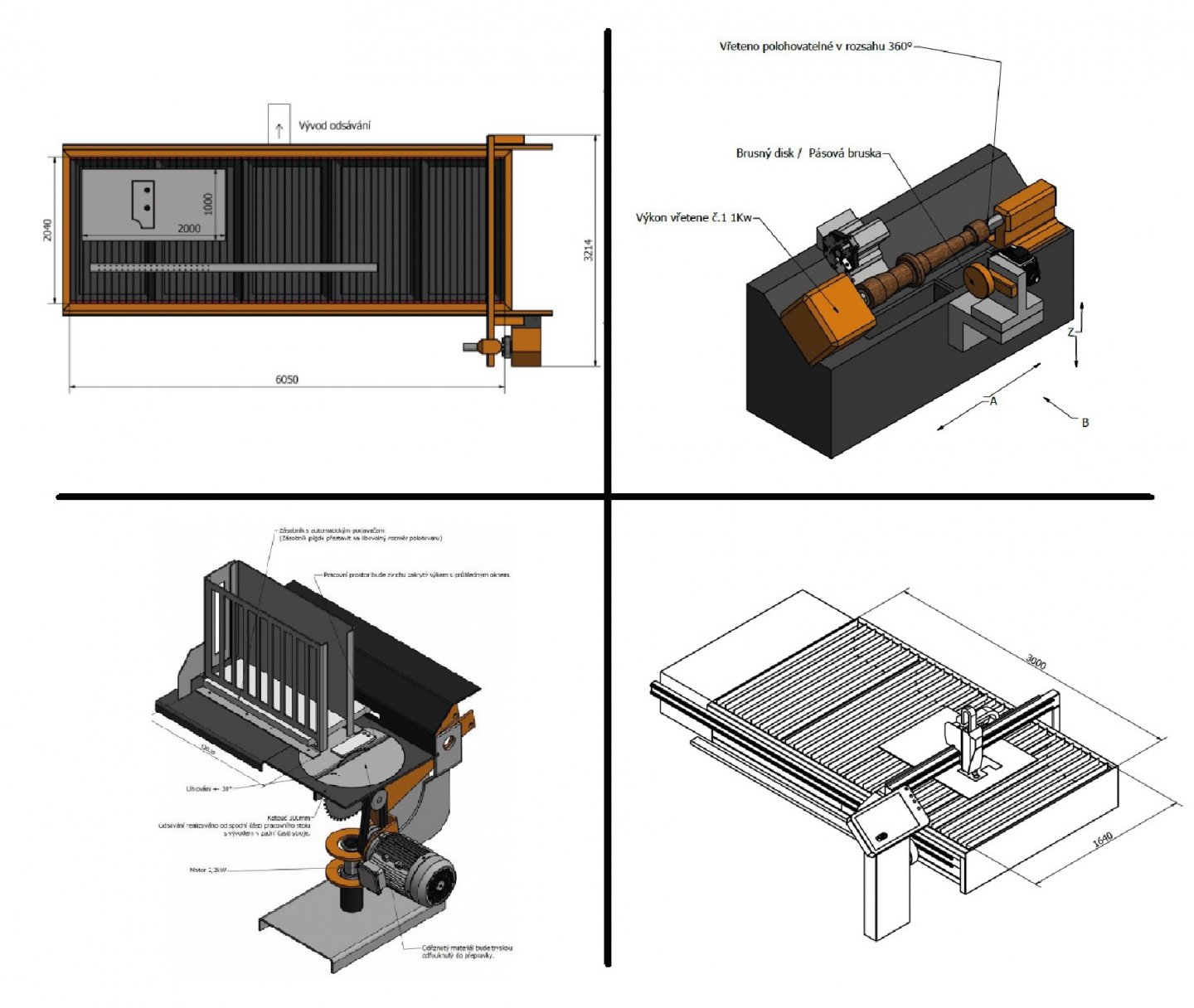 Raptor Technologies - custom machines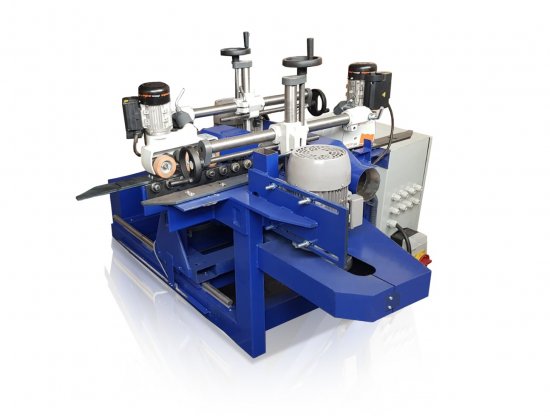 Thanks to the design possibilities, we develop and manufacture single-purpose machines according to the specified application. We manufacture machines and equipment to order. First, we will get acquainted with the required product and we will design a suitable technological solution in...