Raptor CNC drilling machines
We develop and manufacture Raptor CNC drilling machines, which we fully adapt to the customer's application. All CNC drills are made to order. Thanks to this, we are able to supply a drilling center that meets the exact specifications. Drilling can be in metals, plastics, wood or other materials, which can be in the form of strip, plate, profile, pipe and more. The drilling machine may have a 4th axis of rotation that is capable of rotating material and drilling in multiple directions in a single chuck. On request, it is also possible to have a 5-axis design that is able to drill into the material at an angle. Write to us about an individual offer.
I am interested in a Raptor CNC drilling machine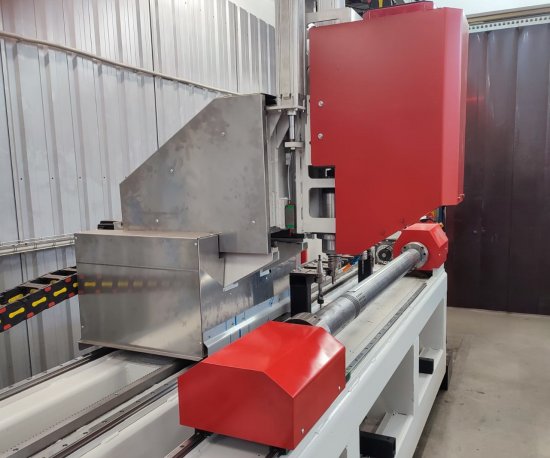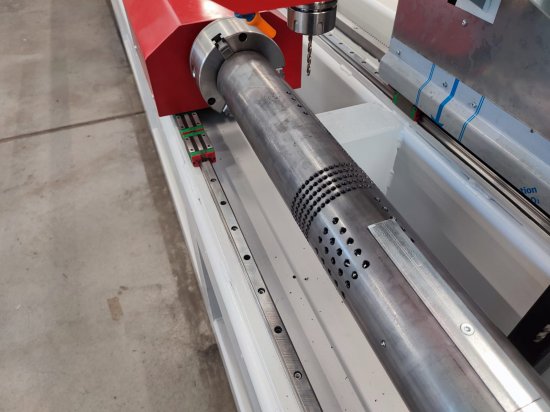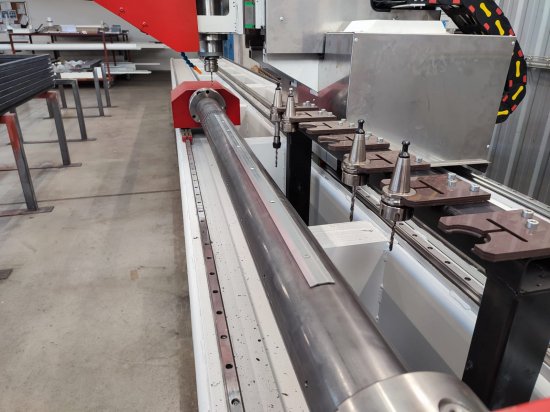 The robust construction of each drilling center provides the necessary rigidity for precise drilling. The sufficiently powerful servomotor at the spindle can also drill in stainless steel or hardened steel, and the frequency converter allows it to change its speed. The positioning of the drilling machine is also ensured by servomotors with a gearbox. We maintain the positioning accuracy of not a hundredth of a millimeter thanks to the machined construction of the CNC machine and high-quality linear guidance. A popular accessory is an automatic tool changer with any number of positions in the magazine. This feature simplifies the work of the machine operator and streamlines production.
What are we able to adapt?
The size of the working area of ​​the drilling machine
Spindle power according to material hardness
Tool changer with automatic function
Rotary axis or rotating work surface
Number of working heads and tools
Color design of CNC machine
Number of controlled axes
Additional equipment on request
With our machines you are able to make threads or milling. There are no limits to the size of the work surface and it depends on the lengths of your materials. Raptor drills can have multiple work heads to increase productivity or to use more tools. For example, the second working head may carry a saw blade for cutting material. The drilling center can also be built on the foundations of a Raptor CNC Router. This gantry milling machine is also capable of drilling and milling materials. Whether you need to machine aluminum profiles, metal pipes or wooden boards - we are here for you. We are your partner in industrial drilling.