Our offer includes CNC drills adapted to your specifications. The construction of the drilling machine and its equipment is based on your idea of the application for which the CNC machine will be intended. We manufacture various types of drilling machines and the highlight is the entire drilling center. It can have a working length of up to 12 meters, control of several axes allowing bevel drilling, automatic tool change or pneumatic clamping. The goal is to make a machine suitable for your material.
I am interested in a custom-made CNC drill
Options for customizing the drilling machine
As a Czech manufacturer of CNC machines, we have the option of adapting the drill from scratch. It all starts with the material that will need to be drilled. The robustness of the construction and the technology used derive from it. The size of the working surface of drilling machines is almost arbitrary and the attachment of material to it as well. Clamps can be solved manually by means of jigs, vacuum with a vacuum pump or, for example, pneumatically. The drilling center can have a 4th axis of rotation for rotating the material, where it is possible to drill into several walls of the material in one clamping. We will also adapt the color of the machine to suit your production program. Most often we deal with the customer with the following modifications or individual requirements:
The size of the working surface of the drilling machine in all axes
Spindle power and tool change
Tool cooling method (if required)
Design of a CNC drill - can also be a portal, similar to a CNC router
Drilling center equipment and number of controlled axes
Color combination of designs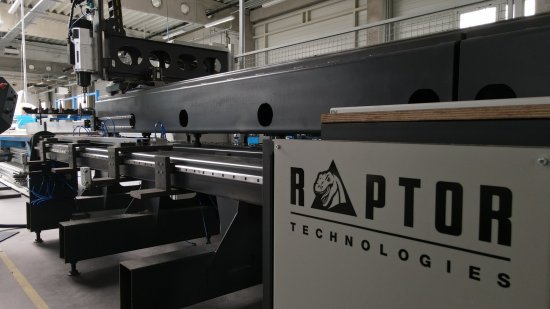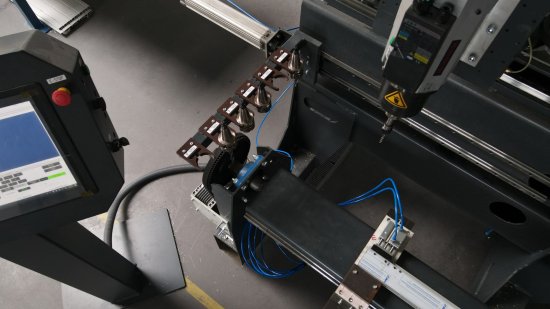 Ways of using CNC drilling machines
Modern engineering allows the tool to be positioned at high speed with maximum accuracy. CNC drilling machines are used wherever high-volume drilling is required in large volumes. Due to the significant demand from various production processes for a CNC drill, we decided to include these machines in our portfolio. Frequently asked questions go to the drilling machine for profiles made of both aluminum and classic steel. It is also not a problem to drill into pipes and tubes thanks to the use of 4 rotary axes. The CNC drilling center is also suitable for board materials such as wood, aluminum, steel and plastics. The solid construction allows you to mill grooves or make threads with a metal drill.
If you are interested and you are just looking for a CNC drill or other drilling machine, do not hesitate to contact us. We will be happy to show you the entire equipment at one of our customers and we will adapt the drilling center to your requirements and agree on its price. As part of pre-sales services, we provide everything you need for a satisfied order of a CNC machine. We are Raptor Technologies - your partner in industrial drilling.