The flexibility of the professional Raptor CNC machine enables trouble-free machining of plastics. The portal cutter is suitable for board material of various thicknesses and hardnesses of plastics. With a plastic cutter, you are able to drill, cut or machine plastic into the required shapes. We offer various items of optional accessories for this CNC for plastic. The customer's most common choice is an automatic change of cutters or a saw blade for cutting plastic plates. The standard equipment already includes a powerful spindle and dust and chip extraction. Plastic machining can also be controlled in five axes to achieve complex workpieces.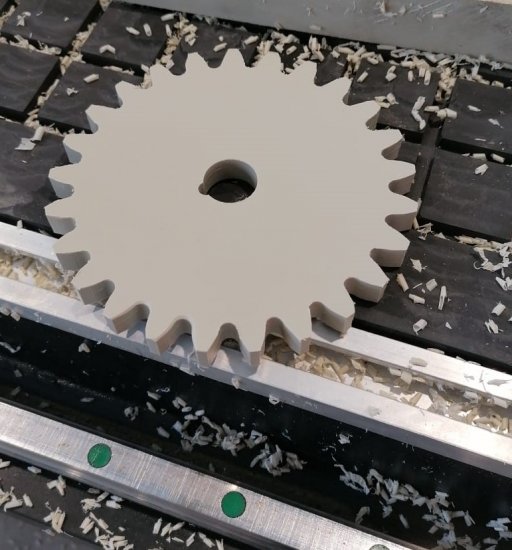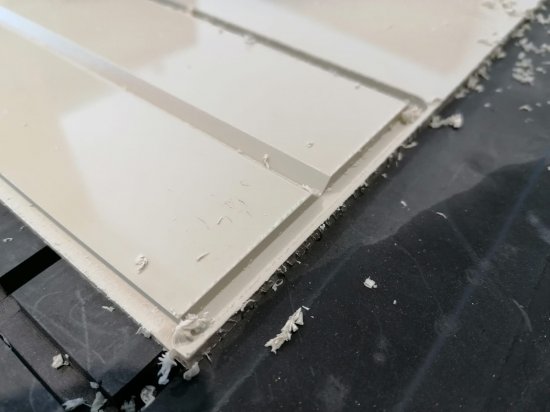 The basis of the CNC plastic milling machine is the robust construction of the machined weldment to achieve the maximum possible positioning accuracies. The portal of the CNC machine carries a powerful spindle, which is suitable for machining plastics. In the case of automatic tool change, the plastic milling cutters are stored in a magazine at the end of the work surface and are replaced by another suitable milling cutter at the command of the CNC machine operator. When machining plastics, it is not necessary to cool the cutters or the plastic. We have long experience with machining on Raptor CNC routers, for example with plexiglass, polycarbonate, polypropylene and others. We produce each CNC plastic milling machine to measure according to the customer's requirements. We will adjust the size of the work surface, spindle power or the number of work tools. You can also choose a combined work head suitable for machining even thin plastics.
Machining of plastics on CNC milling machines
If you are engaged in machining plastics or other materials, do not hesitate to contact us. We are a Czech manufacturer of CNC machines and we will try to meet your requirements. If you are interested, we will be happy to show you a CNC plastic milling machine in our production. We can present plastic machining directly on your material according to your documents. If you machine 3D material such as plastic pipes, it is also not a problem to equip the CNC milling machine for plastic with a rotary axis. We will be happy to recommend a suitable configuration according to your application.