Cutting lasers have been part of our portfolio of CNC machines for a very long time. We have many years of experience with laser technology, and this helps us to constantly improve the professional cutting machine, which is the cutting laser. We are a Czech company that manufactures machines and equipment to order, so even in the case of a CNC laser cutting laser, we are able to adapt the laser cutter according to the customer's wishes. Our own development helps us improve the machine system, increase speed and accuracy, and implement smart solutions directly into the Raptor cutting laser. Unlike a plasma machine, the CNC laser is more accurate and it is possible to cut really fine details into all metal materials. If you are interested in laser technology, be sure to contact us and we will be happy to recommend a suitable CNC laser.
We purchase critical components, such as the laser source and process head, from world leaders in the market. In the case of laser sources, we cooperate with IPG, the leader and carrier of fiber laser development. All our cutting lasers are equipped with the PRECITEC ProCutter process head, which is very advanced and equipped with many sensors to control the burning process. You can have the machine control system from Siemens or FANUC. Both are also top systems in the field of CNC machine control. Used servomotors or, for an additional charge, PANASONIC linear motors guarantee long-term performance when positioning the CNC laser. The robust machined construction of the cutting laser is rigid enough to transmit all the forces acting on it. The positioning accuracy of the laser machine is ensured by the just machined structure, which is then equipped with a high-quality linear guide. Flue gas extraction during the burning process is solved by a quality fan with high flow and professional filtration for environmental protection.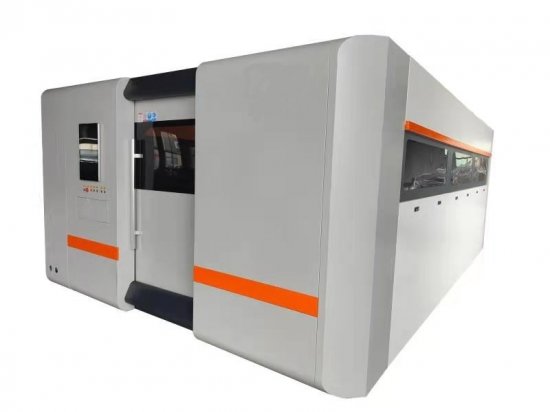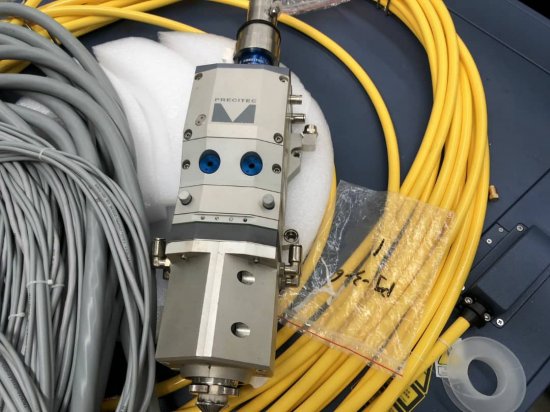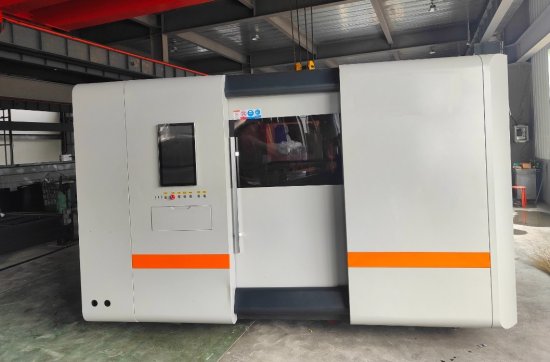 Types of cutting lasers
We offer several variants of cutting laser design. The highest series and also the most in demand is a CNC laser with two exchangeable tables, where the working surface of the laser cutter is covered for maximum work safety. Two exchangeable tables ensure an almost continuous firing process. This is really a professional cutting laser. Sometimes, however, we meet with a customer who, on the one hand, does not need such fiber laser productivity and, for example, does not even have enough free space for a large laser machine. For such cases, we offer a compact type of cutting laser that does not have interchangeable tables and does not even have a work surface cover. Work safety is then addressed at the premises level. We always adjust the size of the work surface according to the given assignment, including the required performance. If the customer works with 3D material, he can order a tubular laser directly from us. It is equipped with up to 3 chucks that work together and it is possible to cut the material almost without residue. With our tube laser, you can cut pipes and tubes up to a maximum length of 9 meters. In case of interest, we can also produce a combined cutting laser for both sheets and pipes and rods.
Advantages of the Raptor CNC laser:
Quality fiber laser design from the Czech manufacturer Raptor Technologies
Selection of top components for all types of laser machines
Intuitive operation also in the English language
Laser cutting adapted to customer specifications
Laser source power from 1 to 12 kW
High productivity, accuracy and speed of a CNC laser
We are a Czech manufacturer of CNC machines and we have many years of experience with cutting lasers. Contact us with your specific assignment and we will guide you through the entire process, from laser cutting plans to quality post-warranty service. Our machines and equipment have a long service life and high added value. We provide a standard 2-year warranty on all CNC machines. Discover the quality of Raptor Technologies services.