Raptor CNC gantry milling machines
The gantry milling machine is a very popular chip machining machine, which is most often used when processing aluminum, bonds, wood and all possible plastics. We are a Czech manufacturer of these CNC routers. In our production program, we adapt the CNC gantry milling machine according to the required application, from the size of the work surface, through the performance of the individual components to the equipment of the machine. Demands are most often for the processing of sheet material on gantry milling machines. It is also possible to clamp the material into fixtures and practice more demanding machining.
I am interested in a CNC gantry milling machine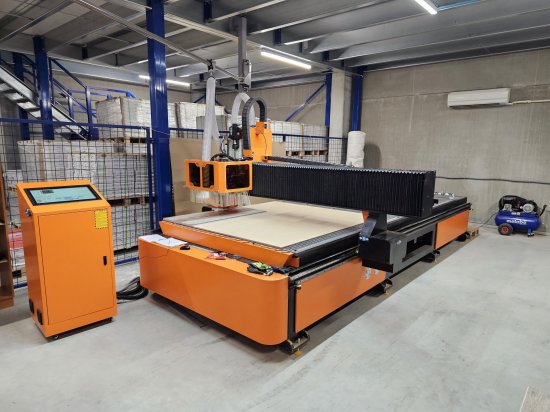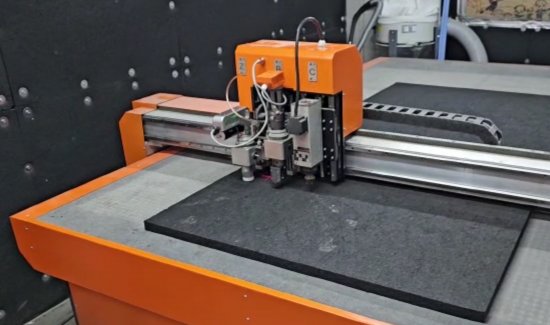 In the basic design, milling machines have 3 controlled axes. A 4th rotary axis can be added to position the material or there can be a five-axis design. We use water-cooled spindles with sufficient power of up to 11 kW. Water cooling is more efficient and quieter. A part of the CNC milling machine with a portal also includes a cooler. Clamping of materials can be a vacuum table divided into sections to increase efficiency. It can also be clamped in T-slots, when the work surface can be a combination of these two methods. The vacuum is created by a vacuum cleaner. The work surface can be aluminum or plastic.
Individual gantry milling machine
We will adapt everything that we can satisfy you to your requirements. As a Czech manufacturer of CNC machines, we have added value in an individual approach to each order. Most often, it is individually adjusted on gantry milling machines:
The size of the work area including the height in the Z axis
Design of the workplace and method of clamping the material
Suction power and spindle with the possibility of threading
Automatic tool change with magazine with any number of positions
Milling machine equipment and special requirements
Standard equipment of the Raptor CNC router
Part of the basic configuration of the Raptor gantry milling machine are high-quality components that ensure a long service life and user-friendliness. The emphasis is on performance. In the basic equipment you will find, among other things:
Control panel with powerful industrial computer and software equipment
Work surface with vacuum distribution and suction with T-grooves around the perimeter
Geared servomotors with power transmission via helical toothed racks
Positioning accuracy +-0.05 mm thanks to linear guidance and machining of the structure
Water-cooled spindle with manual cutter change
You can upgrade the portal cutter
In order to allow the highest degree of individualization of the gantry cutter, we offer optional equipment as an upgrade of the standard design. A CNC router can be top-equipped for very demanding applications and you can pay extra for example:
Automatic tool change with tool probe
Pneumatic stops
Portal milling machine with four axis design
Workpiece probe
Aluminum work surface
Powerful spindle with the possibility of threading
Second working head with cutting knife
Positioning accuracy +-0.02 mm
Machining aluminum, wood or plastics is easier thanks to Raptor CNC routers. We recommend a personal visit including samples of your material. We will show you machining with a gantry milling machine and talk about customization options. We develop, manufacture, sell and service these CNC machines and have many years of experience in chip machining. Send us a non-binding inquiry and see the available purchase prices.